A number of our core and affiliated faculty are actively engaged in research on diversity and related topics, in a wide variety of populations and settings. Strong collaboration among faculty and ties to surrounding communities foster an exciting research climate in UIC Psychology!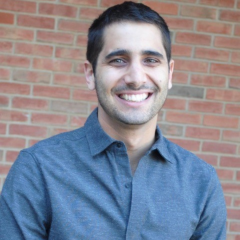 Michael Pasek, Assistant Professor
Belief, Identity, and Group Relations Lab
Lab Website: bigr.psch.uic.edu

Dr. Michael Pasek directs the Belief, Identity, and Group Relations Lab, which investigates the social psychological underpinnings of intergroup relations along religious, racial, political, and sexual orientation lines. The lab asks questions like: How do people's beliefs and identities influence our collective ability to peacefully coexist in diverse societies? Why do some people fear diversity, and how do these fears impact our political attitudes? And what can we do to foster tolerance, reduce bias, and advance positive social change?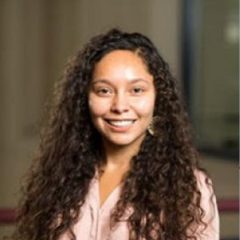 Josefina Bañales, Assistant Professor

Challenging Oppressive Actions and Structures Towards Marginalized Communities in Academia and Research (CAMBIAR) is a research-practice team led by undergraduate and graduate students and Dr. Josefina Bañales at the University of Illinois, Chicago. The Collective examines adolescents' critical racial consciousness development, or how youth develop beliefs, feelings, and behaviors that challenge racism. They investigate the extent to which social contexts (e.g., racial/ethnic messages from parents and schools) and individual sociocultural factors (e.g., ethnic-racial identity) inform youth's critical racial consciousness development. Collaborating with schools, youth community organizing groups, youth, family serving practitioners, and academics across the county, the Collective develops and collaborates on projects that aim to dismantle racism.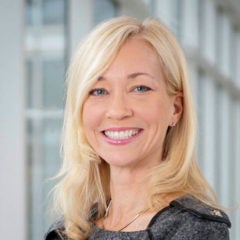 Pauline Maki, Professor

For over 20 years, Dr. Pauline M. Maki has led a program of NIH-funded research focused on the role of sex steroid hormones on cognition, mood, brain function (neuroimaging) and stress responsivity in women. Women's cognitive abilities, mood, and response to stress can be affected by changes in sex hormones, like estrogen, including changes that occur during the menopausal transition, during pregnancy, and across the menstrual cycle. In particular, the goal of her work is to improve the lives of women by identifying factors that alter their risk of cognitive decline and affective disorders. Dr. Maki received her PhD in experimental psychology from the University of Minnesota in 1994. She received post-graduate training at the Johns Hopkins University School of Medicine in the dementias of aging and at the National Institute on Aging in neuroimaging. In 1999, she joined the Intramural Research Program of the National Institute on Aging. In 2002, she joined the faculty at the University of Illinois at Chicago.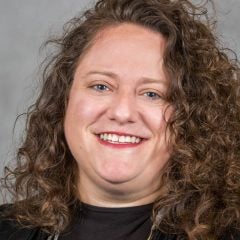 Amanda Roy, Associate Professor

My research focuses on two lines of inquiry. The first of these examines neighborhood and environmental factors and their relationship to individual functioning. For example, I have explored how exposure to neighborhood characteristics such as poverty, racial/ethnic composition, crime, and organizational resources (e.g., health care services) influence the health and well-being of adults and children. I am currently using mobile technology to better understand where and when youth come in contact with environmental risk factors and how these exposures shape mood and risk-taking behavior. Finally, my work also explores ways that income and economic inequality influence youth development.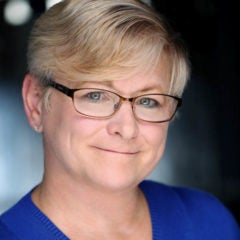 Linda Skitka, Professor

The Skitka Lab's interests in moral conviction came to a considerable degree out of research interests in how people reason about distributive and procedural justice. Distributive justice refers to the principles people use to guide the allocation of the benefits and burdens of social cooperation.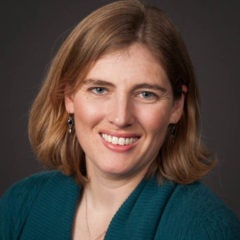 Kate Zinsser, Associate Professor
The Social-Emotional Teaching & Learning Lab
Contact: Dr. Kate Zinsser kzinsser@uic.edu

In Dr. Zinsser's SETL lab, our research focuses on the quality of early childhood environments, especially the ways by which adults promote of young children's social and emotional competence and well-being. Our work examines early childhood teacher-child interactions, classroom processes, instruction quality and emotion socialization practices that promote children's social success, positive development, and achievement. We are especially interested in studying systems and policies that impact the equity of young children's learning opportunities, including: gender and racial disparities in disciplinary practices, building collaborative teacher-parent relationships across racial, ethnic, and socioeconomic lines, ensuring cultural representation and well-being in the teacher workforce, and developing measurement and evaluation tools that are valid across contexts and cultures. Learn more about the lab and how to apply to be a Research Assistant at setllab.com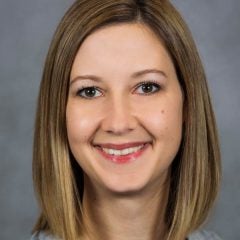 Erin Berenz, Associate Professor
Chicago Alcohol and Trauma Laboratory
Lab website: https://chatlab.wixsite.com/uichicago

The goal of Dr. Berenz's program of research is to identify malleable risk and maintenance factors for PTSD and AUD, particularly among survivors of interpersonal trauma (e.g., physical and sexual assault). Our lab is actively partnering with non-profit addiction treatment providers to enhance access to care among adults living in high-risk communities in the greater Chicago area. Dr. Berenz also serves as the UIC Clinical Psychology representative to the BRIDGE Program, a network of Clinical Psychology training programs dedicated to increasing diversity and inclusion in the field.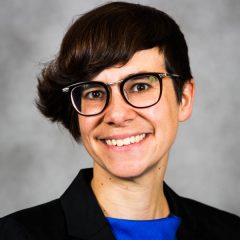 Megin Wardle, Assistant Professor

Although rates of drug use are equivalent across demographic groups in the U.S., socio-economically vulnerable and racial minority communities have disproportionately borne the health and social burdens associated with drug use and addiction. For example, although national attention and interventions have been mobilized to address opioid overdose, which contributes most to death rates for white Americans, the rate of cocaine overdose among African-Americans is equally high, and represents a long-overlooked public health problem. Consistent with this unaddressed need for treatment, my research program on novel treatments for cocaine use disorder sees a high proportion of African-American individuals, low-income individuals, and individuals from other historically disadvantaged communities seeking treatment for cocaine addiction.  This provides ample opportunities for students interested in serving under-served groups. It also provides potential for interested students to conduct investigations of the role of sociocultural factors, such as experiences of discrimination and socioeconomic inequality, in addiction and addiction treatment outcomes.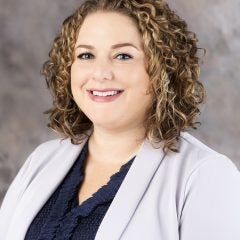 Jessica Shaw, Assistant Professor
Website: Gender Justice Initiative @ UIC (genderjustice-uic.org)

Dr. Jessica Shaw leads the Gender Justice Initiative (GJI). The GJI aims to use research and evaluation to improve systems that response to and interface with those affected by gender-based violence. We believe research gains much of its value in its ability to inform policy and practice, and that for it to be used in this way, it must be relevant to policymakers and practitioners in the first place. We partner with practitioners, policymakers, and other community members to identify knowledge gaps and understand their informational needs, and then design research and evaluation projects accordingly. Our work is informed by  a strong commitment to social justice and action, and we pay particular attention to the ways in which gender-based violence disproportionately impacts some individuals and communities. Through our research, we hope to continue to challenge and combat structural oppression.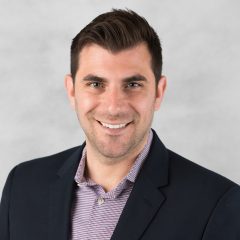 Michael Meinzer, Assistant Professor
Lab Website: uicadhd.org

The goals of the research being conducted by Dr. Meinzer and the Young Adult and Adolescent ADHD Services (YAAAS Lab) are: (1) identifying co-occurring psychopathology associated with a diagnosis with ADHD, (2) examining explanations for these relationships, and (3) developing programming to mitigate the risk for adverse outcomes. An additional area of focus is implementing ADHD programming in school settings and for Black and Latinx youth who may experience more barriers to receiving evidence-based care. Specifically, a project funded by the National Institute on Mental Health (NIMH) seeks to implement a depression prevention program in urban schools to Black youth with ADHD. A second project being conducted in the YAAAS lab is implementing a transdiagnostic mental health program to address depression and anxiety within a Chicago Public High School serving primarily Black and Latinx adolescents.