The Black Scholar Speaker Series: Dr. Angeline Dukes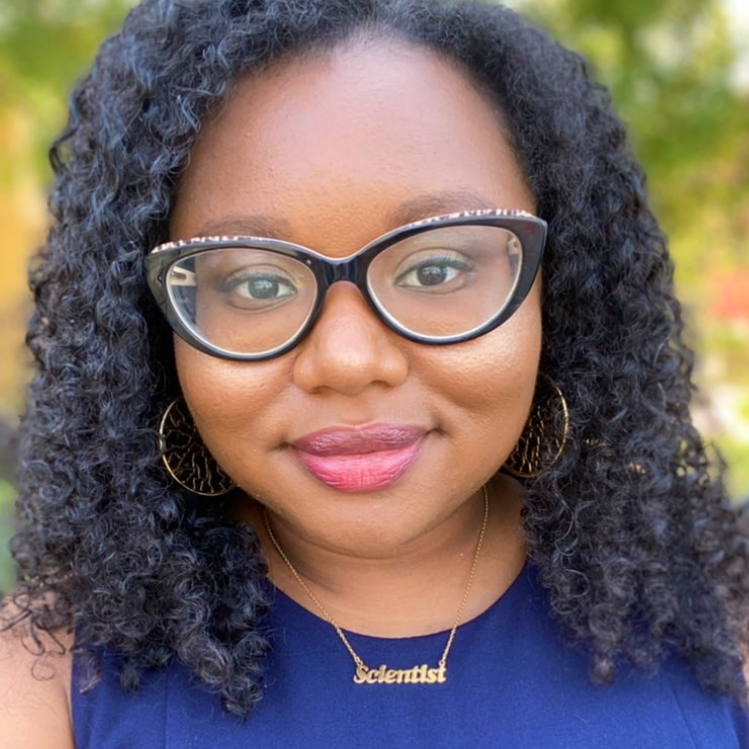 We welcome our next speaker, Dr. Angeline Dukes, the daughter of Haitian and Trinidadian immigrants and a first-generation college graduate. She earned her Bachelor's degree in Biology from the Historically Black College/University (HBCU), Fisk University, in 2017. She completed her final year as a PhD candidate in the lab of Dr. Christie Fowler at the University of California, Irvine (Dissertation Defended, June 2022). As an addiction neuroscientist, her research seeks to assess the long-term effects of adolescent nicotine and cannabinoid exposure. Aside from research, she is passionate about the support and mentorship of underrepresented people in the sciences.
As such, Angeline is the Founder and President of Black In Neuro. Black In Neuro is an international grassroots organization dedicated to amplifying, providing resources to, and cultivating a supportive community for Black scholars in neuroscience-related fields.
Wednesday, February 23, 2022, 11 AM-12:30 PM CT
MAIN LECTURE: The Lasting Impact of Adolescent Nicotine and THC Exposure on Adulthood Drug-Seeking Behaviors
Adolescent drug use is an ongoing epidemic. With teens having greater access to THC-containing products through statewide legalization and the growing appeal of nicotine-containing products such as flavored vapes, there is a high cause for concern of the long-term cognitive and behavioral effects of this adolescent drug exposure. In this talk, Dr. Dukes will share recent trends of teen nicotine and THC exposure as well as how pre-clinical models are being implemented to further understand the implications of this drug use on adulthood drug intake and relapse-related behaviors. Click here to register.
Wednesday, February 23, 2022, 12:45-1:45 PM CT
AFFINITY SESSION The Affinity Session provides the opportunity for Black students, staff, and faculty to come together in community with each other and the visiting scholar to collectively reflect on their realities of being Black and in the field of psychology. Click here to register.
Thursday, February 24, 2022, 11 AM-12 PM CT
SPECIAL SESSION: Being #BlackInNeuro: Building A Community
In this interactive conversation, Dr. Dukes and the audience will discuss supporting, mentoring, and advocating for historically excluded people. She will share her experiences in founding Black In Neuro, the success and obstacles faced by the organizing team of trainees, and the necessity of these communities in all fields. She will also share advice on finding and cultivating your own supportive community, regardless of your career stage. Click here to register.
If you have questions about the BSSS, or any of the events described here, please contact Dr. Amanda Roy (alroy28@uic.edu) or Dr. Jessica Shaw (jlshaw2@uic.edu)
Captioning for all sessions will be provided using Zoom's Auto-Transcription feature.
Page Updated June 28, 2022
The Black Scholar Speaker Series with Mrs. Angelina Dukes Heading link