The Black Scholar Series: Dr. Joan Smith Cooper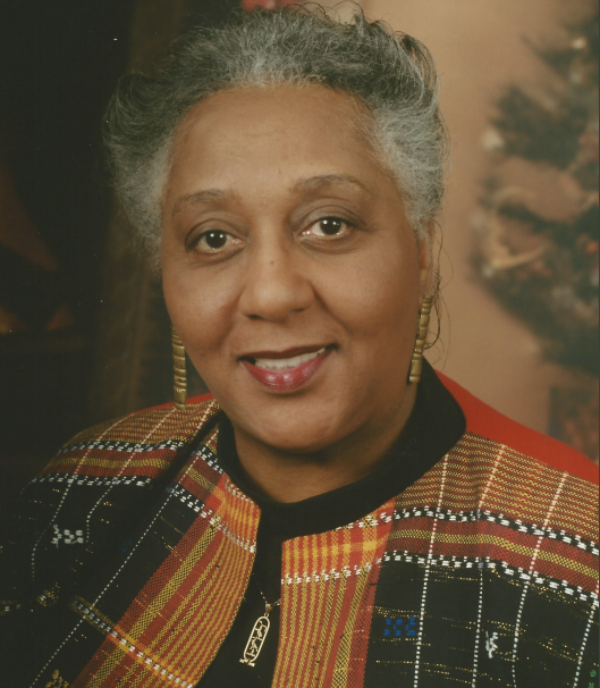 We welcome our second speaker, who also happens to be a UIC Psychology Alumna, Dr. Joan Smith Cooper.
Dr. Cooper received her Ph.D. from University of Illinois at Chicago in 1979 and is a licensed psychologist and former assistant clinical professor at Charles R. Drew University of Medicine & Science, as well as former adjunct Professor at California School of Professional Psychology, L.A., CA. She has specialty interests in treatment, training, research of ethno-cultural issues, and gender differences in persons of color who have mental illness, developmental disabilities, HIV infection and other chronic illnesses. Her treatment orientation combines client centered and cognitive-behavioral approaches. She has been a clinical supervisor and research mentor to psychology graduate students, medical students, psychiatry residents, and junior faculty. She is a pioneer trainer in mental health treatment services for persons infected and affected by HIV/AIDS (ABPsi, APA, CMHS) and grant recipient. She has been a peer reviewer for the Journal of Black Psychology, Journal of the National Medical Association, and the Journal of Health Disparities in Research and Practice. In recent years she has served as Clinical Director and Psychologist in the Las Vegas Nevada area. Now, having returned to Chicago, she is an independent contractor with R3 Continuum, as a Disruptive Event Manager. Dr. Cooper is the founder of AFRI-PSYCH CONSULTANTS, a group of multidisciplinary licensed professionals. She has now placed her CA and NV licenses on inactive status. Her years of treatment, related training, research mentoring, and grant development now span more than four decades. She is a Life Member of The Catalyst and The Association of Black Psychologists and continues to be active in community.
Sessions:
Thursday, November 3rd | 3:00 – 5:00 PM CT in SCE 302 (In Person Session)
Main Lecture: Coming Full Circle: Black Issues "Riding" a Psychology Career
Demographic and societal issues affecting the Black/African community psyche include among other things racial bias in education, training, and research; disparities in access to mental health treatment and care; and cultural competency in provision of services. These have persisted over time. Dr. Cooper will trace her unique relationship with UIC and how issues impacting the lives of Black/African people influenced her psychology education and career trajectory. This UIC presentation brings her Full Circle and invites future action. As a starter focus on issues, she brings to you the topic of her "Psych Bulletin Paper" which highlighted the moratorium on the use of IQ testing that resulted from the Larry P. Case. She will also share with you the research design of her dissertation that explored ascribed and achieved characteristics in teacher expectancy for Black children. Taking it to the streets, Dr. Cooper was able to use her doctorial skills to return to Chicago's westside to help fulfill the mandates of the Mental Health Centers Act (1963, 1965) at the Garfield Park CCMHC. Taking it across the Country, she will share how the influence of her clinical and cognitive psychology background enabled the creation of continuity of care models, targeted HIV/AIDS trainings, and telemedicine. Her intent was to make a difference in addressing the mental health needs of the Black/African community in South Central Los Angeles and Las Vegas Nevada while at the same time increasing the number of Black/African and culturally competent providers to meet those needs.

*Please note: The Main Lecture is the only in-person session for Dr. Cooper's talks during this month's Black Scholar Series. However, we will offer the opportunity to view the event virtually via zoom if you are unable to attend in person. We are asking all persons attending this event in-person to wear a mask and follow UIC Procedures for in-person events. If you are exhibiting COVID like symptoms, please do not come to campus. Seek immediate testing and review UIC's Isolation and Quarantine procedures for more information.
Friday, November 4th | 10:00 – 11:00 AM CT (Virtual Session)
Affinity Session: The Affinity Session provides the opportunity for Black students, staff, and faculty to come together in community with each other and the visiting scholar to collectively reflect on their realities of being Black and in the field of psychology.
Friday, November 4th | 12:00 – 1:00 PM CT (Virtual Session)
Special Session: Augmenting Professionalism through Service
This interactive session allows Dr. Cooper to talk about her growth journey in professional organizations, especially The Association of Black Psychologists. Participants are encouraged to discuss what can be avenues within their own professional organizations to address these issues of racism impacting the mental health of the Black/African community that continue to require much needed attention.