Alumna Joan Smith-Cooper, PhD
It was such a pleasure to welcome Dr. Joan Smith Cooper back to the UIC Department of Psychology. Cooper is the first African American to earn their PhD in Psychology from UIC in 1979.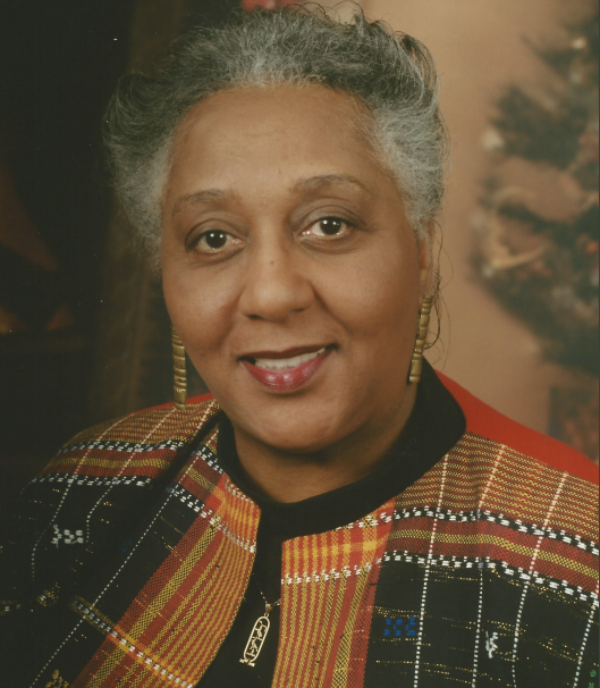 Earlier this month on Thursday and Friday, November 3rd and 4th we were joined by UIC Psychology Alumna, Dr. Joan Smith Cooper ('79). Dr. Cooper was the first African American to receive a PhD from UIC Psychology. During the main lecture, "Coming Full Circle: Black Issues "Riding a Psychology Career," she traces her unique relationship with UIC in obtaining some formal research and clinical skills that enabled her to address issues impacting the psychological health of Black/African people.

Three Objectives from the lecture:
Dr. Cooper shared how the acquired doctoral skills shaped her career journey in a cluster of areas important to the psychological functioning of people of African descent.
Urges current UIC Psychology students to continue pursuit of their degrees to completion with a conscious understanding of who they are and whose they are in order to prevail to reach their destiny as authentic Black Psychologists.
Urges psychologists currently engaged in research, teaching and training to be further disposed and compelled to a deeper understanding anf interest in the psychological, and psychosocial political issues that impact Black folks locally and internationally in order to encourage and mentor Black students in such a way that engenders positive change within the field of psychology. Change requires action.
Dr. Cooper's lecture was thought provoking and eye-opening! The work she has done within academia and both the Chicago & Los Angeles Communities has been foundational for Addressing Racial Bias in education and providing Mental Health Services in communities of color.
Dr. Cooper welcomes members of the Psychology Department to connect with her to further via email.
Watch the recap of the in-person event!
Photos from BSS In-Person Event with Dr. Cooper Heading link
Modified on February 15, 2023