Post-Bac Fellow, Aynsley Parker
This month we are spotlighting one of our Post-Baccalaureate Teaching and Research Fellows, Aynsley Parker. Parker is a 2021 Alumna of the UIC Psychology program and is using her time in the Post-Bac program to supplement her knowledge and research skills as she preps for a graduate program.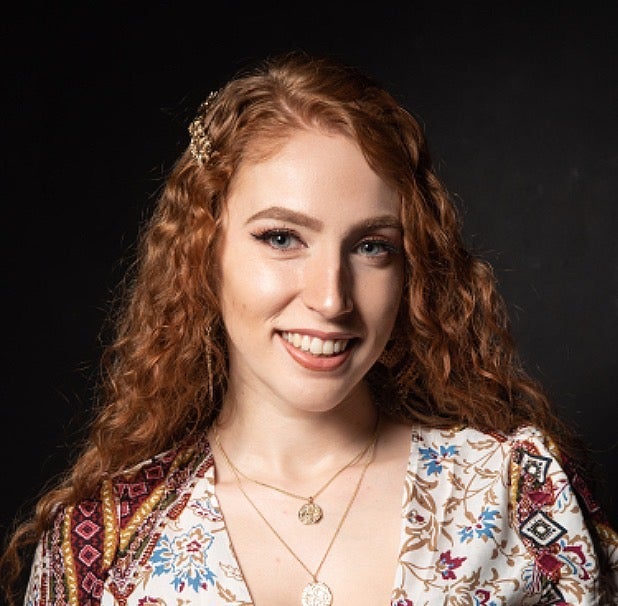 [TT] Aynsley, I understand you completed your undergraduate here at UIC with a majoring psychology, and a minor in criminology. What would you say attracted you to UIC?
[AP] I transferred from one of Chicago's community colleges and although I was accepted to other great universities, including Emory, what attracted me the most to UIC was the school's diversity and affordability. A bonus is that Chicago is my hometown, so to integrate my personal life with my academic goals seemed like the best option for me.
[TT] What led you to apply for the Post-Bac program?
[AP] I was interested in having more lab experience since I did not have many opportunities while I was an undergrad, so I reached out to one of my former professors, Dr. Wiley, before I graduated, and she asked me if this was something I would be interested in. I was so excited and eager to join this program as it was an opportunity unlike any other.
[TT] What were your goals as a post-bac fellow when you first began?
[AP] My goal for this past school year was to gain as much experience as I could by volunteering in Dr. Wiley's lab and being exposed to different research that is currently happening in cognitive psychology. I also spent a lot of time digging deeper into areas of psychology that I found interesting to see what research I may want to explore further this upcoming year in my post-bac program.
[TT] Did you have any research experience prior to joining the post-bac program? Since being a part of the fellows program, have your research interests expanded or changed?
[AP] Yes! I had some experience conducting my own research in one of UIC's lab courses. I became a Post-Bac fellow right after graduating in august 2021 and my interests have changed so much over this past year. As there is, what seems like, an endless amount of research that has been done that I find so fascinating! My interests have, in a sense, expanded, but they have also narrowed down. I first started this program with the idea to focus my research on anxiety and how it impacts students, but I've now narrowed down to a specific type of anxiety (stereotype threat) that occurs in educational settings and has a very specific effect on students, specifically women in STEM.
[TT] How has the program helped you develop?
[AP] When I first started this program, I was very much a novice when it came to research and working in a lab. After spending well over 100+ hours volunteering and sharing discussions with other graduate students and professors throughout this program I feel as though I have not only developed my skills to understand the work and planning that goes into research, but how to ask questions and take criticism to develop and improve the ideas that I have.
[TT] What are your plans after completing the fellowship?
[AP] My plan is to attend graduate school and continue expanding my knowledge of psychology and research. I hope to always have the capability to be inspired, learn new things, and the drive to continually challenge myself for higher learning as I have always loved school and would be a professional student if possible!
—
Aynsley, thank you so much for joining us to share your experience transition from a student-to-alum, and now a Post-Bac Fellow. We are proud to have students like you push the envelope of your educational goals. We wish you the absolute best as you prepare for graduate school and beyond.
Modified on May 02, 2022