Jasmin Searcy-Pate, PhD
As we kick off the semester, we are honored to have sat down with Dr. Jasmin Searcy-Pate to learn more about her background, career, and some of the amazing work she is doing in the community and here at UIC.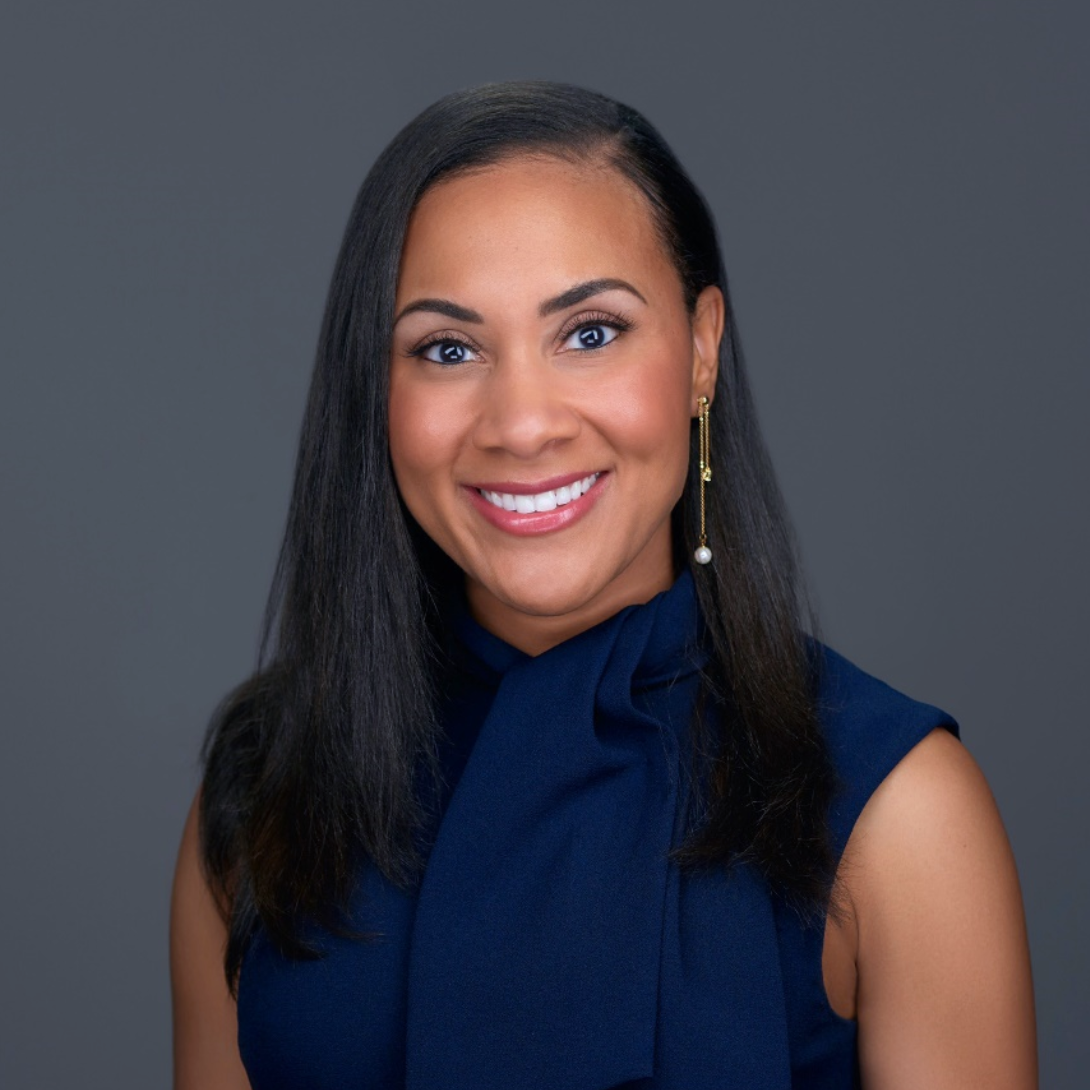 Dr. Jasmin Searcy-Pate is this month's Faculty Spotlight!
Dr. Searcy-Pate is originally from Jackson, Mississippi and is a self-proclaimed Southern Belle. She attended Jackson State University, majoring in Psychology. It was during her time at the university she was able to promote change through mental health initiatives. She chose Psychology due to personal experience/adverse childhood experiences (ACEs) and being an anchor for friends and mentees in her life. After being given the unique opportunity to be selected as the 67th Miss Jackson State University, she used her platform to raise awareness about the status of mental health for students on JSU's campus. She used the $10,000 budget she was given in her role as Miss Jackson State University to implement Mental Health Forums, Fashion Shows, and other campus-wide events to inform and educate her peers. Her involvement in student organizations also allowed her to connect with peers who helped drive and support her efforts, eventually leading to the campus opening its very first counseling center, The Latasha Norman Center.
After completing her bachelors, she sought more opportunities to learn how she could support others. She went on to pursue her Master's in Clinical Psychology at Johns Hopkins University. Her choice in this institution was due to the smaller class sizes, funding, and being paired with her mentor of choice–it was the perfect match. With the support and encouragement from mentors, she returned to Jackson State to pursue and complete her PhD in Clinical Psychology. She completed her predoctoral internship in Minnesota at The Children's Hospitals and Clinics. Her Post-Doctoral was completed with the Department of Defense as a Child/Pediatric Psychology Fellow- Ford Fellow.
Knowing she wanted to make a difference and this difference had to take place in the Midwest, she came to Chicago. She took on the role as Pediatric Psychologist at La Rabida Children's Hospital. While her intention was to stay in Chicago for just a few years, a few years turned into more than a few. She worked with medically complex children and those who were often from both marginalized and under resourced populations and experienced several adverse childhood experiences (ACEs). She provided consultation, therapeutic services, assessments, and engaged in grant writing to secure funding for the pediatric specialty programs with medical providers. While seeking additional opportunities to support members from communities in Chicago, Dr. Searcy-Pate left her role at La Rabida and assumed a leadership position in Community Health and served as a Medical Psychologist at a Federally Qualified Health Care (FQHC) setting before she joined UIC's Department of Psychology in 2021.
Dr. Searcy-Pate currently serves as the Associate Director of the Office of Applied Psychological Services (OAPS) and a Clinical Assistant Professor. Aside from these commitments, she supports the department's Diversity Advancement Committee by leading meetings with students and faculty to discuss best practices to continue diversifying the curriculum and increase inclusive classroom settings for undergraduate and graduate students. She also is involved with several grants through UI Health where she conducts mindfulness-based stress reduction (MBSR) sessions for Black/African American women who have been diagnosed with Type II Diabetes to determine overtime if sleep improves, their A1C levels improve, as well as their cardiovascular health. She also serves on several preliminary portfolio committees for students and master's defense and is currently a member of the LAS Dean Search Committee.
Joining UIC was an opportunity for Dr. Searcy-Pate to become a full-time professor after working in several Adjunct roles over the last 13 years. During our sit down she said, "I have always loved my work in academia, mentorship, and making a difference for students of color who wanted to connect with individuals who are doing things and look like them. I knew I had a passion for that. After my interview [at UIC], the department's culture, the direction it was headed with DEI efforts, the collaborative team-approach in Clinical, and the overall fact UIC is a Minority-Serving Institution is my "why" for coming here."
As she approaches her two-year mark as a member of UIC Psychology, she mentions her most memorable moment in her career thus far has been, "Promoting healing in patients and students. Even if it's healing of the feeling of not being good enough, being able to promote healing and resilience has been most salient to me in my career." Outside of her responsibilities at the University, you may find Dr. Searcy-Pate weightlifting at F45, volunteering in the community, or at local and National book fairs promoting her Children's Book, "Olivia Takes a Mental Health Day: Helping Kids Verbalize Their Feelings and Reach Out for Support."
We absolutely enjoyed sitting and chatting with Dr. Searcy-Pate to learn more about her career trajectory! We are absolutely thrilled she is a member of our department and is committed to being a mentor to all those she connects with.
Be sure to connect with her and pick up a copy of her book on Amazon!
Modified on February 15, 2023