Bottoms and Burke Edit New Book!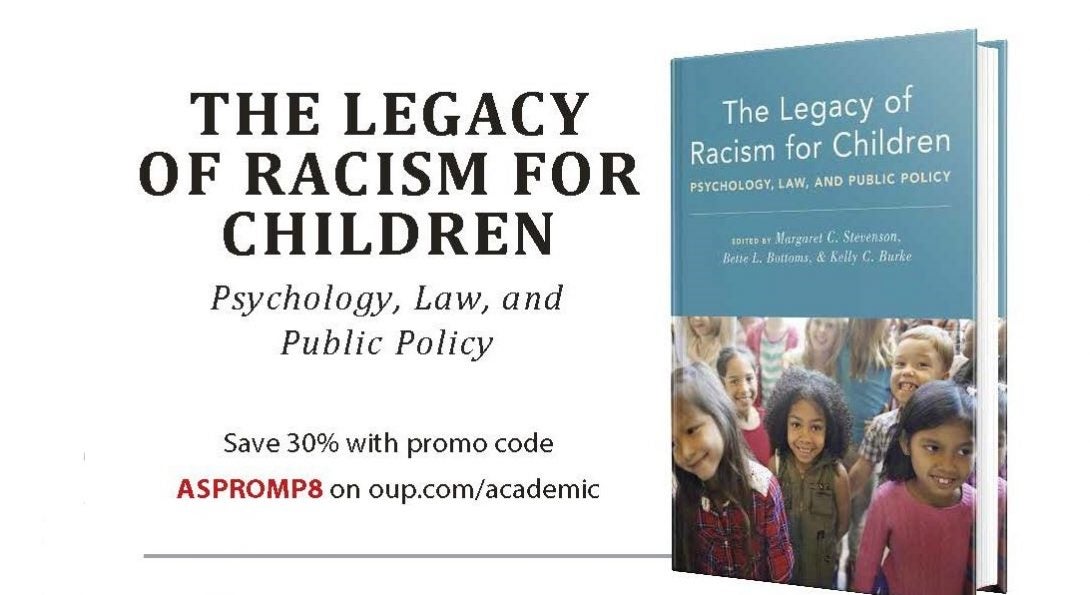 Bette L. Bottoms and Kelly C. Burke, along with Margaret C. Stevenson of the University of Evansville, are the co-editors of a new collection of essays about pyschology, law, and public policy entitled "The Legacy of Racism for Children."
Pioneering in its exploration of the challenges that racial minority children face due to racism within US law and public policy
Chapters unpack the laws and policies that create or exacerbate racial disparity, from early life experiences to adolescence and teenage years
Lays the groundwork for future empirical research and more informed policy and lawmaking
Congratulations Bette and Kelly!