Student Admissions, Outcomes, And Other Data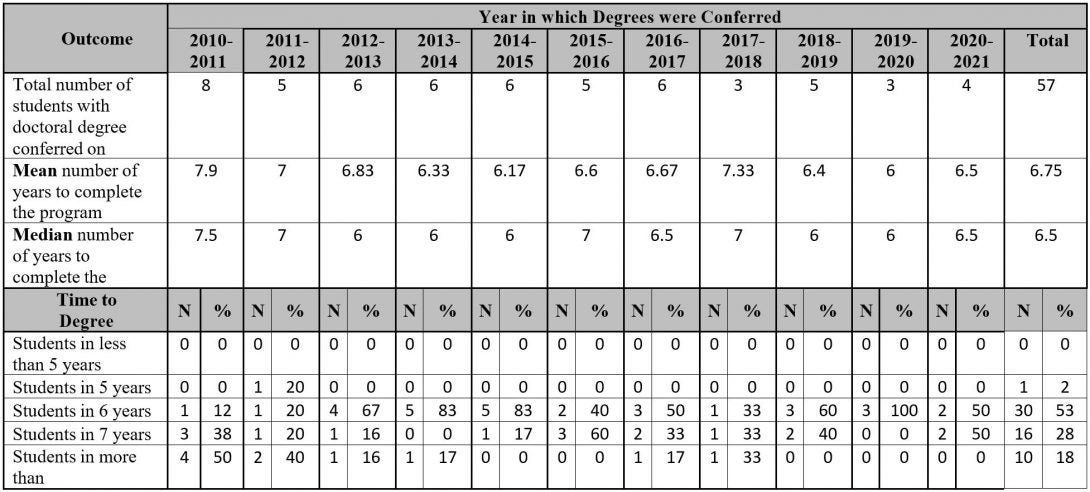 Also, please describe or provide a link to program admissions policies that allow students to enter with credit for prior graduate work, and the expected implications for time to completion. Please indicate NA if not applicable:
Policy Regarding Transfer Credit:
Doctoral students may enter the program with credit from prior graduate work. We evaluate transfer credit for students entering with prior graduate coursework on an individual basis once they have been admitted to the program, but typically tell our applicants to assume that they will receive no credit for prior coursework and will still need to spend 4-5 years in the program before graduating with their doctoral degrees.