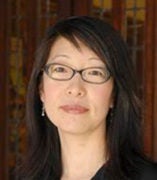 Julia Kim-Cohen, PhD
Lecturer
General and Applied Programs
Contact
Building & Room:
2056B BSB
Address:
1007 W Harrison Street
Office Phone Voice:
Email:
About
Dr. Kim-Cohen majored in psychology as an undergraduate at Stanford University and received her PhD in clinical psychology from the University of Rochester. Her training as a developmental psychopathologist focused on the impact of childhood adversity on children's mental health outcomes, including disordered attachment, conduct disorder, and resilience. She first joined UIC as a predoctoral intern at the Institute for Juvenile Research in the Department of Psychiatry before moving to the U.K. for a postdoctoral fellowship at the Institute of Psychiatry in London (funded by the U.S. National Institute of Mental Health & the University of Wisconsin at Madison). There, her research investigated genetic and environmental contributions to resilience, the childhood origins of adult psychiatric diagnoses, and the association between maternal depression and children's conduct problems. Dr. Kim-Cohen taught for many years at Yale University before returning to UIC in 2014 to teach in the undergraduate program in the Department of Psychology. She loves teaching and talking about teaching with colleagues to share ideas for active learning strategies to improve student engagement, strengthen critical thinking skills, and encourage life-long learning. Dr. Kim-Cohen serves on the editorial board of the journal, Development & Psychopathology, and is a licensed clinical psychologist.
Selected Publications
Kim-Cohen, J., Caspi, A., Moffitt, T. E., Harrington, H. L., Milne, B., & Poulton, R. (2003). Prior juvenile diagnoses in adults with mental disorder: Developmental follow-back of a prospective-longitudinal cohort. Archives of General Psychiatry, 60, 709-717.
Kim-Cohen, J., Moffitt, T. E., Caspi, A., & Taylor, A. (2004). Genetic and environmental processes in young children's resilience to socioeconomic deprivation. Child Development, 75, 651-668.
Kim-Cohen, J., Moffitt, T. E., Taylor, A., Pawlby, S. J., & Caspi, A. (2005). Maternal depression and child antisocial behavior: Nature and nurture effects. Archives of General Psychiatry, 62, 173-181.
Kim-Cohen, J., Caspi, A., Taylor, A., Williams, B., Newcombe, R., Craig, I., & Moffitt, T. E. (2006). MAOA, maltreatment, and gene-environment interaction predicting children's mental health: New evidence and a meta-analysis. Molecular Psychiatry, 11, 903-913.
Caspi, A., Williams, B., Kim-Cohen, J., Craig, I. W., Milne, B. J., Poulton, R.,…Moffitt, T. E. (2007). Moderation of breastfeeding effects on cognitive development by genetic variation in fatty acid metabolism. Proceedings of the National Academy of Sciences USA, 104, 18860-18865.
Kim-Cohen, J. & Gold, A. L. (2009). Measured gene-environment interactions and mechanisms promoting resilient development. Current Directions in Psychological Science, 18, 138-142.
Kim-Cohen, J. & Turkewitz, R. (2012). Resilience and measured gene-environment interactions. Development & Psychopathology, 24, 1297-1306.
Notable Honors
2012 & 2014, NAE Fellow in the Sciences, Yale University
2016 & 2017, Teaching Scholar, TLC at University of Illinois-Chicago
Education
AB, Stanford University
PhD, University of Rochester