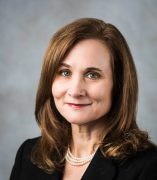 Bette Bottoms, PhD
Professor Emerita
Psychology
About
The issues I study lie at the interface of psychology and law. Much of the motivation for my research stems from my concern for justice and the welfare of children, yet my research is driven by a desire to test basic psychological theories. I have developed three related lines of research.
In most of my current research, my students and I investigate case, victim, defendant, and juror characteristics that influence jurors' decisions in cases in which children are victims and in cases in which children are offenders. For example, I have investigated the influences of victim and perceiver race on case decisions, finding that all other things equal, jurors are biased against both victims and defendants who are from stereotyped groups (e.g., minority race, gay sexual orientation). I have also found juror gender to be a significant predictor of jurors' verdicts, with women rendering more pro-victim/pro-prosecution judgments than men in child sexual abuse cases. I have identified and measured psychological constructs underlying gender differences (empathy for child victims, attitudes toward children and child sexual abuse), and extended this research by investigating the influence of gender during and after jury deliberations. Most recently I have also focused on understanding jurors' perceptions of juvenile defendants who are tried as adults in criminal court. My students and I have discovered that jurors' perceptions are influenced by factors such as juvenile race and intellectual disability, jurors' stereotypes of juvenile delinquents, and attorneys' attempts to make jurors empathize with juveniles. We have also conducted research to understand public opinion about the extention of sexual offender registry laws – laws that require adult sex offenders to register their identity and addresses publicly – to juvenile sex offenders.
In a second line of research, I have studied how children's memory and suggestibility are affected by social and emotional factors (e.g., stress, motivation to conceal information, prior victimization). For example, in several, I have found that interviewer-provided social support increases children's resistance to misleading questions about past events. My students and I conduct research to determine the psychological mechanisms underlying this effect and the conditions under which the effect will replicate. Such research can lead to the development of techniques for improving children's reports.
In my third line of research, I have investigated interesting psychological issues that arise when reports of past child abuse come not from children, but from adults. Are adults' memories of childhood abuse subject to repression or distortion through suggestion? I have examined this topic in the context of national survey research exploring the incidence, characteristics, and validity of abuse claims involving mainstream and fringe religious beliefs, and claims that arise as recovered, formerly repressed memories. I am particularly interested in identifying socio-cultural and psychological factors that could lead some individuals to believe in a history of abuse that may never have occurred. These claims could distract from real abuse allegations, of which our society has so many.
Education
PhD, State University of New York at Buffalo
MA, University of Denver
BA, Randolph-Macon Woman's College in Lynchburg