Renad Ramahi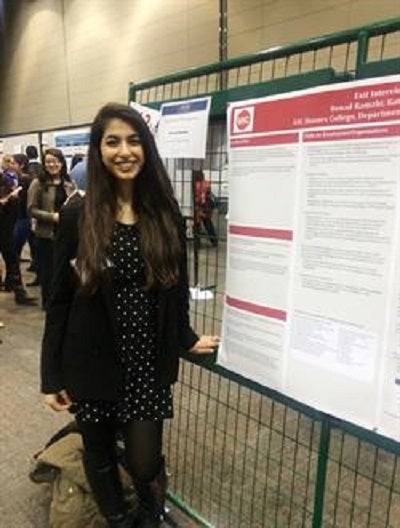 My most influential experience throughout my undergraduate college career at UIC has been being a part of the Applied Psychology Program (APP). My experience working with Kathryn Engel has proven to be instrumental to my growth as a student and a person. Throughout the program, I was able to engage myself in the workforce as an equal member of the team, which is something I never expected to do as an undergraduate student.
Working at the College of Medicine gave me an incredible opportunity to take initiative and to create something that will actually be used in the future. Researching and planning an exit interview/survey process for the College enabled me to learn about my site and to get to know the Human Resources (HR) personnel. My time at the College of Medicine allowed me to explore my interest in the Industrial & Organizational (I/O) psychology field and to gain more practical research experience.
I am furthering that experience by taking a gap year to engage more in the workforce, and continuing onwards to graduate school afterwards. My internship and my experience in the program have given me priceless exposure. I will forever treasure the opportunity I was given to learn more about HR and I/O psychology.