Jessica Dehlin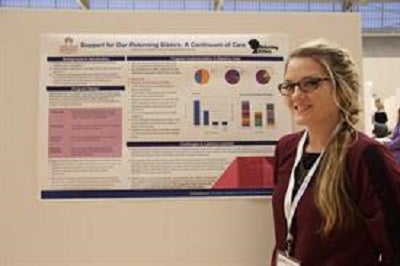 During my time in the Applied Psychology Program at UIC I was able to gain a lot of knowledge of what applied psychology really looks like as a career through my internship experience, which I completed at a Methadone Program on the West side, becoming a paraprofessional and Executive Board Member at the InTouch crisis hotline, taking a leadership role as President of Psi Chi my senior year and volunteering as an Undergraduate Research Assistant for almost three years while earning my degree.
All of these experiences, plus the APP classes, informed me of what areas I was interested in further pursuing after graduation. I was accepted into Teach for America Detroit after graduating with my Applied Psychology and Sociology degree in 2011. I worked as a high school math teacher in a detention center, later transitioning into a Youth Counselor. I started my social work degree in Detroit, where I attended Wayne State University and after moving back to Chicago in 2013, completed my MSW at UIC's Jane Addams College of Social Work, graduating in May, 2015.
I am currently a Program Manager and Therapist at Chicago Women's AIDS Project earning hours towards my clinical license. I can honestly look back and see how much I learned and grew on a professional level during my undergraduate college experience and I owe a lot of that growth to the APP program and my mentors at UIC.