Amber Stone, MPPA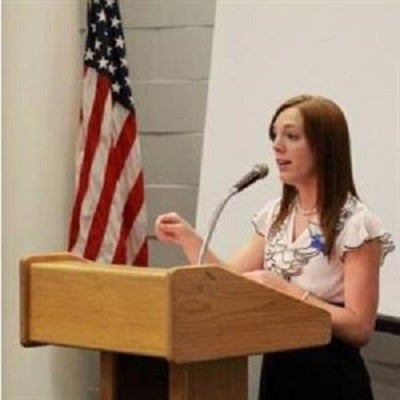 I am so very grateful to the Applied Psychology Program for equipping me with the skill and determination to pursue the career of my dreams, Amber Stone.
After graduating with honors from the University of Illinois at Chicago with a dual Bachelor's degree in Applied Psychology and Criminology, Law, and Justice, Amber completed a Master's degree in Public Policy and Administration with a concentration in Global Policy from Northwestern University.
With a passion for improving the lives of Children, Amber Stone's career has focused on applied research, public policy, and child protection advocacy within government and nonprofit organizations locally and globally. Amber spent four years researching the impact of trauma on children and advocating for child protection system reform in Illinois in partnership with the U.S Children's Bureau, Illinois Department of Child and Family Services, and Northwestern University. She went on to establish a volunteer-based nonprofit organization in Chicago to create and support volunteer initiatives and empower young people to be active in their communities, with programming focused on civic engagement and youth development. She has since moved to Washington DC where she serves as a Business Development Specialist and Interim Policy Advisor at ChildFund International, an international NGO focused on child protection and well-being across the lifespan.
For the last two years, Amber has served as the U.S. Fund for UNICEF's Volunteer National Congressional Action Team (CAT) leader where she has launched grassroots advocacy chapters in both Chicago and Washington DC in collaboration with dozens of state teams across the country, delivered issue education and advocacy training workshops, and led delegations on Capitol Hill to engage with policymakers around legislation for vulnerable populations. Because of her dedicated service to children around the world and a distinguished history of commitment and volunteer service to UNICEF, Amber was recently honored with the United States President's Volunteer Service Award, a national honor offered in recognition of exemplary volunteer service.